The Channels
Life force is depicted within the BodyGraph via Channels which circulate the energy throughout.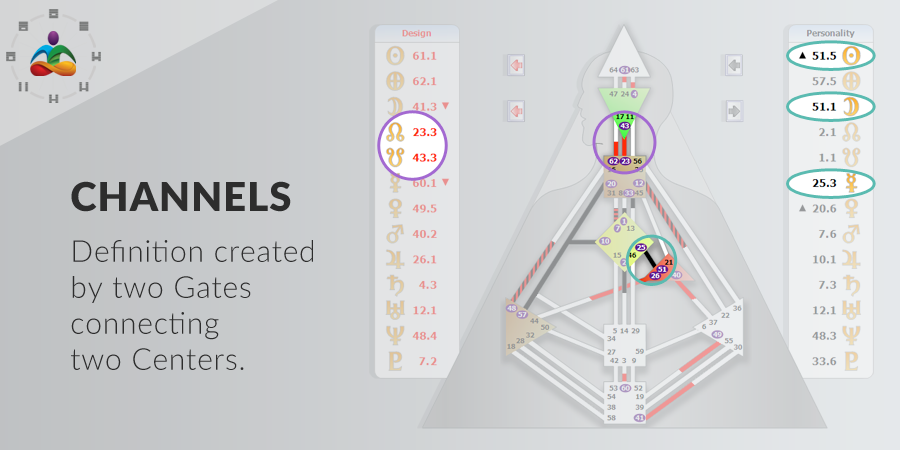 A Channel is composed of two Gates and connects two Centers. When two Gates at either end of the Channel are activated this creates what we call definition, described by the colored-in Channels present in your design.
Basically, this can be seen as the communication between the Centers. Each Channel delineates a specific theme, or essential aspect of experiencing life as a human being, within the framework of the greater collective. If you have a defined Channel, it characterizes a specific theme, function or gift that is consistent and reliable.
Next > Gates & Hexagrams